Waiting Upon the Lord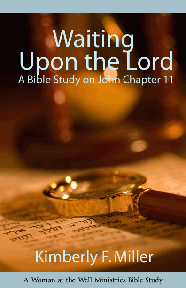 Are you looking for a more personal walk with Jesus Christ? Do you want to understand how the Bible applies to your every day life? Waiting upon the Lord provides the reader with an in-depth study of John's account of Jesus raising Lazarus from the dead. From the study of Martha's faith, to that of Mary's, this account shows the reader the greater blessing that always awaits when we wait on the Lord. This bible study provides the reader with 15 lessons out of John chapter 11. There is room for you to journal your answers to the questions. This study is designed to be used individually or within a bible study group.
Order Here: https://www.amazon.com/dp/097948720X/
Angel Grams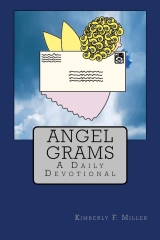 Angel Grams is a daily devotional book designed to strengthen your walk with God. Each devotion is dedicated to filling your heart with joy, peace, and a knowledge that God is real and active in your life. Each Angel Gram is filled with practical tips gleaned from the Bible to help you get the most out of each day and to equip you to live for Christ. By investing less than 15 minutes each day you can realize God's transforming power in your life. I challenge you to read an "Angel Gram" daily to fill your heart to overflowing with God's goodness, love, and sovereign power.
Order Here: http://amazon.com/dp/B018WVGLOC/
A Year in the Scriptures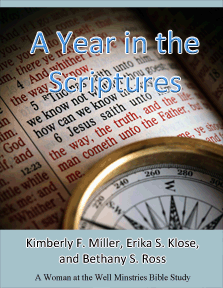 Congratulations on your decision to read through the Bible in a year with A Year in the Scriptures. This guide is intended to help you to stay on track as you read. As you read each day, check off the reading. We've left space for you to answer the questions. Some questions are factual, some are application. For many questions, the answer may guide you into a much deeper understanding of who God is in your life. Feel free to journal those responses in this guide. This guide is not comprehensive, but we pray that as you read, this guide helps you to keep on track and to see things in the scriptures that you have never seen before. Most importantly we pray that God's Word reveals to you the treasures and truth that are found in every verse and draws you closer to God in your own personal relationship with Him.
Order Here: https://www.amazon.com/dp/0979487218